FCWAET - FPS Controller with actual enemies this time
Shooter made for #StopWaitingforGodot jam.
Dev thread on twitter: https://twitter.com/magnusfurcifer/status/1434177316960096272
The goal of this jam is to learn something new. I've got a bit of experience with Godot already so I decided to focus on learning navmesh, bullet collision, and importing and using 3d animations. All 3 are still a bit janky in this game, but I think I'm getting a hang of the basics.
Get to the end of each level as fast as you can.
WASD - Move
Space/Scroll wheel - Jump
Mouse 1 - Shoot
Credits:
Comments
Log in with itch.io to leave a comment.
Solid! Here's my attempt at a speed run.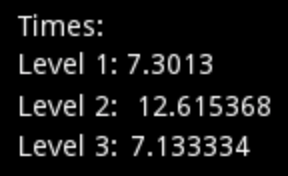 10/10 enemy death animation; doesn't seem like you can go back to level 1 after you've completed all of them? (the menu goes back to lv3)
nice controls, enemies melted when killed