CryptoBoi
Prototype for a hacker clicker made for #LD45. After a day or so of messing with the prototype I found that it just wasn't a very fun concept without some serious additional functionality so I scrapped it. I think there is room for something interesting here, but in order to be fun it would need to be massively expanded (Specifically the hacking stuff), and most of all there needs to be some sort of goal other than just accumulating coins (Maybe a story?).

Screenshots:
Hacking: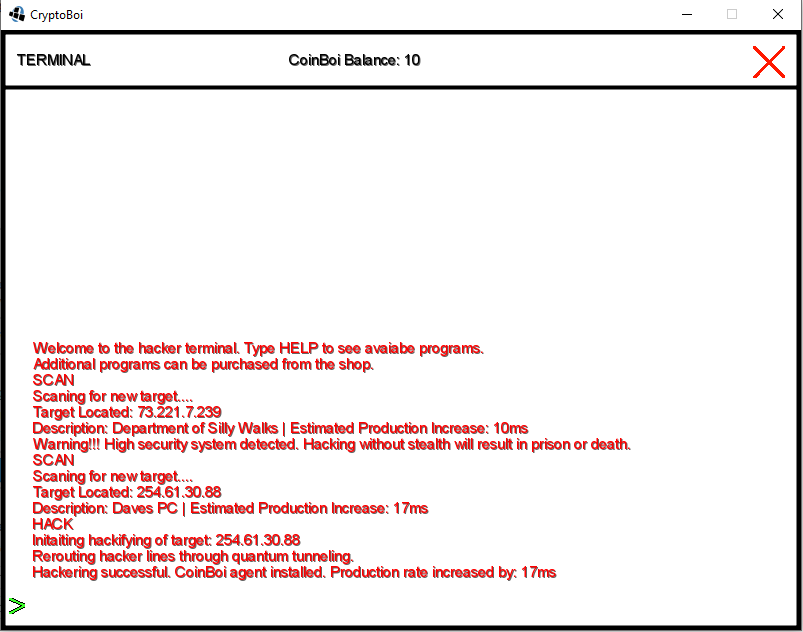 Shop: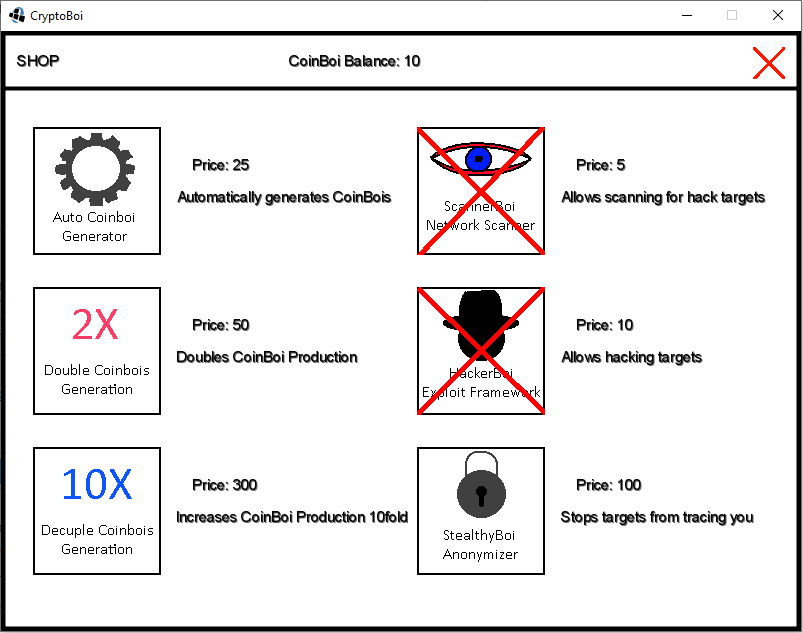 Desktop: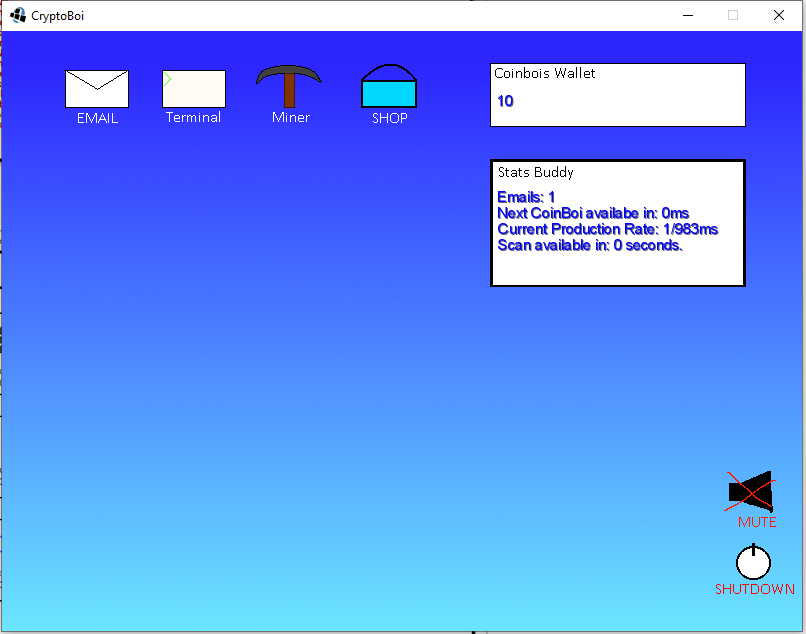 Install instructions
Executable Jar requires Java.